Firearm Retailers, Accessories & More
Online gun stores can be a great source, but buying cheap guns requires you to not only understand value and worth, but you also need access to those low-priced firearms… know where to find them. Welcome to the ultimate resource for information and tips on buying an affordable gun and used firearms; from popular internet retailers to less known discount sites.
Anyone looking to buy a firearm, and certainly every enthusiast, is looking for the best places to buy cheap guns. I grew up hunting and trapping (and still live) in the central United States. I've spent most of my life in law enforcement and public safety, and served in the U.S. Army. The point I'm making is that I've been around guns and gun buyers my entire life, and so seeking out and finding the cheapest prices and accessories is nothing new to me. Guns and ammo can be expensive, as you know, so every opportunity we have to save some money, to find a bargain or great deal on firearms, is something we should share with each other. And some of the biggest bargains are in used firearms.
In this article I'll be listing the most popular resources for buying cheap guns, as well as some little known online gun stores and sites where you can find some awesome discounts and even some steals. Auction sites that are designed around gun sales are a great place to start because it gives you a frame of reference to know whether or not the bargain price you just found is really a bargain or not. And you can even find some pretty good used buys at these auction sites, but competition is pretty stiff so in general you'll be able to find deals at the low-end of the retail spectrum. I'll also talk about some of the rules and laws that you'll need to consider when you're considering an online purchase of firearms.
Gun owners support each other. There are too few resources online like this page, that compile information to make it easier for other gun enthusiasts to find what they need, from online gun sales to specifications.
Because of that… PLEASE bookmark this article, share it with others via Titter, Facebook and Pinterest. And let me know if you find online gun stores or dealers that I should add to the lists. Thanks for the support!
Best way to practice with family and friends!
Buying Cheap Guns Or Used Firearms From Online Dealers?
FFL Licensing Information

Here is a link to the ATF's website where you can locate an FFL dealer (or license holder) near you, so if you find a cheap gun online you can have it shipped to you. Federal Firearms Licensees (FFLs) You will need an FFL license, or have an arrangement made with an FFL holder, if you want to purchase a firearm from online gun stores. Sales of firearms are heavily restricted and dealers are only able to ship to a licensed FFL holder. Most FFL dealers will charge you $20 – $40 or so to have the firearm shipped to them (though if you have a god relationship with them they may waive any fees). Also, keep in mind that you can get your own FFL and not have to worry about it; its easy and cheap enough that there's no reason not to, really. Check out this top rated course which is both affordable and simple!
Image by KAZVorpal
"Check Out These Range Bags At Amazon"
 GunMate Range Bag With Adjustable DividersRead Amazon Reviews Uncle Mike's Law Enforcement Side-Armor Deluxe Range BagRead Amazon Reviews Padded Deluxe Shooting Range & Gear BagRead Amazon Reviews
Do Guns Save Lives?
How many innocent people were saved by a firearm? Many more than were killed by one. Check out this interactive map: The Number of Times Guns Have Saved Americans.
Also check out this group at Reddit which is recording the cases of guns saving lives.
Search For The Cheapest Guns Locally To Save Money
Online Gun Stores Offer More Opportunity, But You Can Save More Locally
Buying used firearms in your area can land cheap handguns and rifles. If you're on the hunt for bargains the very first place you should start is your local classifieds and listings. First, since these are sales from individuals, depending on your area you may not have to pay sales tax on the purchase, and certainly no shipping costs or added fees to have a firearm shipped to a local dealer. Secondly, you have a far greater opportunity to haggle on the price with a private seller, and perhaps even negotiate some trade deals (bartering). Finally, you have a chance to meet the person and see the weapon first hand, check it out, and maybe even shoot it before making the purchase; something you can't do with online gun stores.
I routinely scour through the classifieds at ArmsList, Gun List and Guns America. I have links to those sites in classified sections below. There are many sites, and even more regional classified websites, so do a search of your area in Google, typing "Firearms Classifieds (your area)".
Also, be sure to always, when possible, use your credit card instead of a bank draft or debit card. Most credit card companies offer buyer protection and when buying from online gun stores (even from reputable companies), that's important. A bank may not be as forgiving if your information gets hijacked. When buying from someone locally, I would suggest you get the deal arranged, and then get a money order for the transaction, instead of cash. That way if there's ever an issue later you can verify who you bought it from and the bank can get a copy of the money order for their signature when cashing it.
I believe that every one of the companies on this page are reputable, but it's easy to check with the Better Business Bureau (a quick online search) to verify if a company has had many complaints lodged against them. Always remember that you have rights as an online consumer. Here's a page from the federal government which highlights your rights… it's called "Your Rights When Shopping From Home."
My last tips are to research the firearm you want to buy, and find the lowest price you can from online gun stores, with shipping and FFL dealer cost factored in. Here's a great resource by Gun Digest for a FREE Firearms Values Guide, so grab it. Then go to a local dealer and ask them if they can beat that price. Most of them will try, and more often than not they'll beat the price, regardless of what the price tag says on their display (I don't know a gun shop that won't come off their price a little).
Buying from your local gun store is the best bet in most cases because 1) you're supporting local businesses, 2) they know you and the weapon personally, 3) they sold you the firearm so are happy to help you with accessories, trigger jobs, etc…., and 4) it's less hassle and stress for you… pay the shop and pick up the gun, simple. For cases where this doesn't work out, then by all means try and score a bigger deal with these online gun shops who have larger supplies and inventories.
Image by mikejmartelli
Classifieds For Gun Buyers And Sellers
These online gun stores are a great first step towards finding great bargains. I've landed some pretty good online gun deals through classified ads. Sometimes people just need money and need it now, and they are willing to sell things off cheaply. I know people who have actually bought pistols half-priced, and it's not at all uncommon for buyers to pay basement prices for ammo offered on classified sites. Whether you're looking for revolvers or any type of handgun, semiautomatic hunting rifles, or shotguns, here are some great sources:
One of my favorite sites. They seem to have the most buyers and sellers, but I'm not sure of that. It seems that no matter what I'm looking for they always have more than one listed.
A fairly large site with all kinds of listings… you'll be surprised at the variety of weapons and ammunition you can find for sale here.
Here you can find some REALLY low-priced firearms. Keep in mind, that a lot of other people are looking for deals, too, so you have to stay on top of it and pull the trigger quickly when you find a good deal.
A much smaller site than, say, Guns America, but still you have to browse these sites if you want the lowest prices on the gun you're looking for.
With current listing of over 40,000 firearms, this is a pretty good site to search for deals. Registration is free and there are no buyer's fees.
Another good online gun store that can help hook you up with a motivated seller, getting you a great deal on your next gun.
Air Rifles May Be The Right Gun Choice For Some
Not A Cheap Firearm Alternative – But A Good One
I want to talk for a minute about something I believe you show know about. Firearms sales and ownership have increased steadily over recent years, even as opposition to the same has increased. There is little doubt that the United States is moving in the direction of other western nations, a direction of strict control and ownership laws, possibly making firearm ownership very difficult or impossible for some. And certainly making it difficult for online gun stores. Because of this looming threat many gun owners have taken a different path.
You likely know about black powder guns and the fact that modern black powder rifles are surprisingly accurate and powerful and relatively inexpensive to own and shoot; they're readily available and you can find them cheap almost anywhere. In fact, most of the people I shoot with own at least one black powder rifle and it's a smart choice. It's unlikely that we'll see any laws affecting black powder guns any time soon. Not to mention that they are extremely fun to shoot!
But, did you know that you can also get an Air Rifle that will take down a hog?! That's right, technology has advanced to the point that in many hunting scenarios you can use an Air Rifle instead of gunpowder, and skip the loud crack and heavy recoil that comes with it. PCP (Pre-Charged Pneumatic) rifles use an air tank to deliver lot's of power. Don't get me wrong, I love my firearms and of course my Air Rifle isn't going to replace them…. any time soon, I hope.
That being said, and since I'm also actively engaged in emergency preparedness, Air Rifles are a great choice for a SHTF alternative weapon. If the time comes when the ammo is gone or you aren't allowed to have it (liberal control), a quality Air Rifle like the Bulldog .357 pictured above will be highly sought after. Or for situations where you need a more silent alternative than your ear cracking .308 (hunting is a good example, where you don't want to scare the game too much if you need a second shot). While Crosman (their Benjamin line specifically) is the best, most affordable option for high-powered PCP rifles, even Amazon has a few worth checking out… check them out here at Amazon.
But this high-tech weaponry isn't cheap, let's be real. PCP Air Rifles (the REAL high-powered sluggers) go for anywhere from $750 – $2,000 so many people will never be in the hunt with one of these ultra-cool air rifles. Still, those living in states or countries that heavily control firearms may find that this is a great alternative, or the only one, for practically replacing the duty of a firearm. Granted, these guns require an air tank and refills, so it's not exactly backwoods friendly, either.
However, if you have a "bunker in" location, or a ranch, or just want to take the tank to the range with you, you can get a large 342-cubic inch Charging System (tank) that can be readily filled at any Paintball Park, and get up to 80 refills for the riffle out of one tank. At 6 – 8 shots per rifle refill, that's approximately 480 shots… some pretty economical hunting. Being a paintballer as well, I imagine that with a new tank stored in a cool, dry place you can store a full bottle for several years and maintain most of the pressure. Crosman (especially their Benjamin line) has a huge variety of game hunting air guns… check out their online gun shop below or click on the Bulldog picture above to see that big caliber line.
Or check out the brand new and phenomenal Airbow line… wow!
I'm no over the top prepper, by any means, but I do firmly believe that we need to "at the very least" be capable of providing for our own safety and survival. Of course part of that is education… it's amazing how in the last 100 years mankind, by and large, has lost the basic life skills that all of mankind before them had struggled to learn and perfect.
Because of that I am a strong advocate of self-education… see my article on Emergency Essentials and Prepping, for more information on this. The other part of the equation is actually having the means to provide for ourselves. If a disaster ever occurs, it's too late to run out and get supplies or a weapon (forget online gun stores at that point) like the high-powered air rifle I mentioned. Alternatives like bows, crossbows and air rifles will be highly sought after.


Have a Bug Out Bag Ready?
Have a 3 Day Home Kit?
Online Gun Stores
New or used, these sites offer your best bet at bargain basement prices.

This is a listing of the websites and retailers who offer cheap guns and the greatest bargains and lowest prices on new and used guns. If you're looking for strictly the best deal available then you'll have to invest the time in researching the prices at a variety of places. If the gun you want is listed by an individual or a small dealer, then by all means make an effort to negotiate the price. More times than not there is a little wiggle room in a firearm. Always use search engines like Google and enter the search term Online Gun Stores for more ideas. And for your region use specific search terms like "Online Gun Store in Florida" or "Gun Stores in Las Vegas."
Be sure to let me know of other sites that should be added here! Let's keep this resources growing for all of us. In no particular order:
Impact Guns has virtually anything you could possibly be looking for. Including every type of firearm and accessory, scopes, ammunition, lights… also collector's machineguns and other NFA/Class 3's. Expect very competitive pricing.
Based in Kentucky, Bud's is a source from some pretty steep discounts. The problem will be, as with all of the firearms sites, that demand is so high that inventory is low and prices have gone up, everywhere.
A fairly good selection of guns and some pretty good deals if you look around. They have everything from reloading equipment to ammo and firearms accessories at rock bottom prices.
Good selection and prices, especially on surplus military firearms and ammunition. If you need a hard to find caliber of ammunition this place will probably have it at really affordable prices.
A very large site that offers a massive selection of almost everything, but also great information, tips and instructions for many things firearms related. A 5 star online gun store!
Like Midway USA, this site is really large and robust. They offer tons of firearms and ammunition types, as well as loads of information and resources for gun enthusiasts.
Not a large site, nor a flashy one, but if you're looking for a used firearm, or a military surplus rifle, this is a place I would look.
A long-standing company that typically offers good pricing. However I've noticed that the recent political hoopla has hurt inventory everywhere, and that affects prices and availability.
This is a really friendly company. Their used firearms come with a 3 day inspection period. If you buy a used gun from them, they'll ship it to you and then let you inspect it. If you're not happy you can return it for a full refund.
I like this company… they are very personal and will help you find the best gun for the money, and they charge very reasonable shipping fees ($18 I believe). Put this on your list.
If you're in the hunt for a used military rifle, or ammunition for those hard to find calibers, then give Classic Firearms a look. Like everyone else, the inventory has taken a hit lately due to increased demand, but they still have a great inventory of used surplus guns.
If everyone is out of stock, I bet Grab A Gun still has them in stock. These guys do a great job of finding new inventory and always seem to have great new and used firearms at awesome bargain prices.
I love the features on this site. And they always seem to have a great inventory of new and used firearms, and tons of gun ammunition and accessories.
Fairly good selection, and what I really like is the free shipping on most guns!
A well-known site that is sure to have what you're looking for in stock at reasonable prices.
If you're looking for a good online gun shop Remington lives up to their reputation here. Of course you'll be looking at Remington guns, but there is a lot more to this site.
This site is veteran owned and operated, reason enough to support them. Lots of firearm and ammunition inventory, so check it out.
This is a pretty large company and almost always has a good stock of ammunition and firearms.
The Kentucky Gun Co. has a great selection of guns for sale online. They have rifles for sale, along with handguns and shotguns. You can also find the best sale prices on accessories for guns such as Ammunition, Optics, Tactical Gear, Law Enforcement Equipment, Hunting Supplies and much more.


Do You Really Know Who The NRA Is?
People across America are waking up to the reality that the very foundation of our nation and freedoms rests upon the sanctity of them all. Democrats, Republicans, Christians, Atheists, Rich, Poor, White, Black, Hispanic, Asian… Americans! There is no such things as "not needing that freedom."
If we have a problem with people acting insane and immoral then let us deal with those people, but do not whittle away at our freedom under the "guise" of making America better. Let's compare the ideas of two men:
"Those who surrender freedom for security will not have, nor do they deserve, either one."
~ Benjamin Franklin
We must be willing to sacrifice some of our freedom, the 2nd Amendment right to carry being one, in order to achieve a greater deal of security. (paraphrasing, search full context of his speech)
~ Former New York City Mayor Michael Bloomberg
I'm trusting Ben Franklin over this guy. Can it be ANY clearer… the government cannot protect you. Crime and thugs are everywhere, to think that the answer is for good people to surrender their arms is borderline ludicrous. I'm a former Sheriff, and the number of times we "prevented" an armed assault are few and far between, typically we respond to one "after" the fact.
Black conservative leaders discuss how the NRA was created to protect freed slaves. And what the power of self-defense really means.

Gun Auctions Online Can Yield Some Rock-bottom Prices
Also a great way to locate a hard to find weapons or ammunition.
Online gun auctions can be a great way to buy cheap firearms and otherwise hard-to-find weapons, both new and used, as well as ammunition. As we all know, right now it's very difficult to find good prices, and in some cases it's nearly impossible to find affordable ammunition.
However, with these web-enabled auctions sites, someone (often dealers), somewhere, is always willing to sell at marked-down prices, and visiting these sites regularly is your best bet to find what you're looking for.
Guns America
This is my favorite gun auction site and they seem to have the most buyers and sellers, but I'm not sure of that. It seems that no matter what type of weapon I'm looking for they always have more than one listed.
Gun Broker
One of the top rated online auction sites for guns, and it's number 2 on my list of favorites.
Gun Auction
This is a pretty good site that was formerly known as Auction Arms.
Gun Runner
This is an online auctions site that hasn't been around as long as some of the bigger names, but they do have some really good gun deals.
Proxibid Firearm Auctions
This is a site that I've not used or bought from, so I can't attest to the scope of weapons that they routinely have. It does look like a site that I'll be watching, too, because some of their listings had nice guns at cheapo prices.
The owner is retired Special Forces and there is NO FEE to buy or sell! While the number of auctions isn't as large as some, its great to look and support a great site.
Auction Zip
This is not an online auction, but rather a listing of auctions in your area that includes firearms. You can enter your e-mail address and be sent a notification if there's a new auction listing near you.
Find some amazing deals on ammunition!

Comprehensive List Of Firearm And Gun Accessory Manufacturers
These links will help you if you're doing research on a firearm or accessory.
I'm sure I've left some good ones out, and probably have a few that don't need to be here. However, in the end my goal was to provide a quick reference for you in case you are trying to compare gun features, between two AR's, for example.
WISE Foods Is Endorsed By The Biggest Names
Online Gun Stores
What's Your Favorite Gun Related Site?
Here are some of my favorites. I would be happy to add yours, too, so drop me a note.
Collecting and Shooting the Military Surplus Rifle
Student of the Gun – Paul G. Markel – SOTG
Gun Digest | Gun Values & Prices, Concealed Carry, Tactical & Survival
Links For Low Cost Ammunition and Accessories
More Online Gun Stores To Consider When Comparing Prices
Most of these you probably already know about, but if not then see what you've been missing. Every one of these online gun stores are companies that I've done business with or know someone who has, and they are considered reliable.
Many gun owners are starting to reload ammunition as an economical alternative to soaring ammo prices. Based on what we expect the anti-gun climate to be like in the near future it is probably a good time to seriously think about reloading. Like many things there is a learning curve, but the savings and independence from a gun-grabbing government who can (and likely will) tax ammunition into oblivion, having the ability, tools and supplies to reload will become a virtual necessity. Reloading should be a top priority for all.
If you're just getting started (or not, everyone should have one or both of these books), either of these are considered the essential book for all reloaders. There are others, but these two seem to be consensus best buys. Pick one up and start learning all you can about reloading. As time and money permit start picking up good equipment, and of course a good stock of supplies.
  Read Amazon ReviewsLee Precision Classic Turret Press Kit at Amazon
This is my favorite reloading press for anyone, and even though a progressive press can reload a little faster, the cost and stage control make this my top recommendation. It's a small investment up front, but the money you save in the long run, together with the independence from government induced cost hikes or supply reduction make this an almost essential item. With a good reloading manual and the awesome YouTube videos available, you'll be reloading in no time.

Reloading With The Lee Classic Turret Press

So here are a list of some of the best online gun stores which have both a good supply and good prices on ammunition.
5 Star – I just did a quick comparison and their prices surprised me. Definitely check them out first.

5 Star – Ammunition Depot has some of the best prices you can find and an amazing warehouse. Add in great customer service and you can see why this is my favorite.
Huge inventory in stock, all the time, lowest prices, fast shipping. A top-tier ammo supplier for sure and a great place to "stock up."
Sinclair International is a very large company that has almost any kind of ammunition or related items you could be looking for. From reloading supplies to gun accessories, Sinclair should be on everyone's list. And their stockroom is almost always full so you can get what you need.
Our goal is to give you access to everything you need from rifles to targets and ammunition to pistol accessories
Everyone knows about this place. You can find some pretty sweet deals on ammo from time to time. If you're wanting to stockpile ammunition, keep an eye on their closeouts.
Looking for ammunition, gun accessories? Centerfire Systems likely has what you're looking for.
I have Aim Surplus listed in another section here, but I wanted to make sure they were here in the ammunition category as well because they typically have such a good selection in stock.
CDNN has a huge selection of firearm accessories. If you're looking for cheap gun parts or related gear, then check out this site.
Typically some good pricing on ammunition and cheap gun accessories, and an affordable place to build of your munitions cache.
Ammunition for every gun in your cabinet, and at really cheap prices!
A little (or lessor) known company in Kansas that truly does compete with anyone on lowest prices. They're friendly and know what they're doing… give them look. Especially if you reload, this is a must have bookmark.
Listing Of Online Firearms Forums
Discuss everything from cheap guns to new and used accessories.
Forums are important for us, especially these days. We lean on and learn from each other. Here are some of the top gun forums that I'm aware of, but let me know if you have any that should be listed.
Brian Enos's Forums… Maku mozo!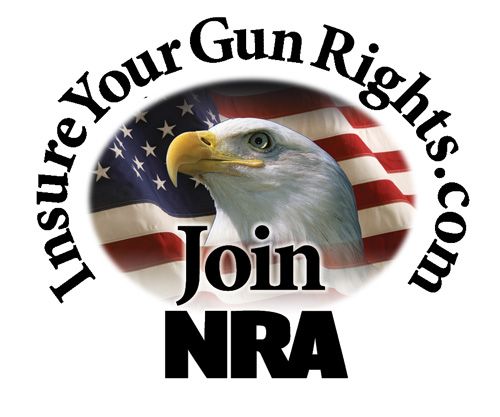 Get in the fight. $10 off annual membership today! $25 instead of $35.
Gun and Trade Show Listings
Gun shows are a really good opportunity to find some low ball prices from dealers and individuals, and to find used firearms that you otherwise wouldn't be able to. Here are some directories to help you find gun shows in your area.
This is a mega-directory and the one I turn to first when looking for a show location.
A really comprehensive listing of shows around the country.
You can search for firearm shows by state. A great directory.
Crossroads of the West Gun Shows
During the last year, Crossroads of the West Gun Shows attracted more than half a million guests, more than any other show in America.
The Gun Show Trader is the largest Arms Show Calendar with information on Firearms Shows, Knife Shows and more.
iPhone and iPad App For Gun Shows
I haven't used this, nor am I affiliated with them, but it looks like a really cool app if you have an iPhone or iPad and want to easily search for gun shows.
Get Rid Of Thugs, Not Guns
The real answer to all this killing and thuggery is guns in the hands of innocent victims. These thugs and nut-jobs don't fear jail and in many cities they can run amok essentially unchallenged thanks to an unarmed citizenry. It's easy to say 'get rid of the guns' until it's someone YOU love being murdered, raped, robbed or beaten. Ironically, in cities with the highest private citizen gun ownership we see the lowest crime rates… imagine that. Would not a truly "enlightened" group of people ask themselves why then, when statistics and law enforcement on the streets say otherwise, would our "leaders" be so hell-bent on disarming the public?
In 1925, analyzing the spectacle of prohibition, respected journalist H. L. Mencken warned of the failure that was inevitable when attempting to "legislate" morality: "Prohibition has not only failed in its promises but actually created additional serious and disturbing social problems throughout society. There is not less drunkenness in the Republic but more. There is not less crime, but more. … The cost of government is not smaller, but vastly greater. Respect for law has not increased, but diminished."
Here, in the U.S., we've spent well over $1 Trillion in our "War on Drugs" spanning several decades. Would you say there are less drugs now? Of course not; drugs can be bought at any corner despite the fact the we have more laws and more enforcement than we've ever had! Now imagine the same scenario, with guns. We will have thugs and criminals who still possess these weapons, but good, law-abiding citizens will not and will therefore be much easier victims, resulting in even higher crime rates… not much unlike the dilemma that H.L. Mencken warned about. Is THAT the America our forefathers had in mind? I highly doubt it.
CNN wrote in their article "War on drugs a trillion-dollar failure":
"Here we are, four decades after Richard Nixon declared the war on drugs in 1971 and $1 trillion spent since then. What do we have to show for it? The U.S. has the largest prison population in the world, with about 2.3 million behind bars. More than half a million of those people are incarcerated for a drug law violation. What a waste of young lives."
So, knowing what we know and being reasonable people, is it really difficult to understand that by outlawing firearms they would've done nothing but taken them from good people? Criminals and those bent on crime will always be able to pick up an illegal gun on every corner, just like they can Meth, Cocaine or other "illegal" drugs right now. Robbery is illegal, does it still happen? How about rape and assault… how did outlawing those work out?
My point is that if we want to "really" stop crime then we have to address the core problem, and that is quite simply the break-down of the American family, where abandoning children is simple and without consequence. To further the misery, of course, lefties had to ensure that schools can't discipline children, so now we have millions of children with no guidance and discipline at home and none at school. Many drop out of school because they have no direction and hope, and lefties to the rescue once again, tell us how we need to spend more money on "EDUCATION", even though we spend more now, per student, than ever in the history of the United States. See the direction we're taking here? Some of these people can't get out of their own way.
Keep Your Guns Clean
Grab your free Gun Cleaning Guide and learn how to properly clean your AR-15. Gun Digest offers this and many other free resources. You can get it here.
Included as a bonus is the AR-15 Exploded Gun Drawing to assist with basic AR-15 parts. I just downloaded mine and its a top-notch AR guide!
Be sure to check out their Sweepstakes and Free Stuff while you're there.
Tips To Buy From Online Gun Stores
Online Gun Safety Course
If you are in need of an approved online gun safety course, for your hunting license or just to have, I can recommend Hunter-ed.com. I'm not affiliate with them, but my son was hoping to get his hunting license quickly so he could hunt with some friends, and we discovered that the next available class in our area was more than a month away. After scouring the web for alternatives we discovered that Hunter-Ed has a great reputation and they are authorized to issue a Texas Hunter Safety Education certificate after successful completion of their 4 – 6 hour course (took my son about 4). The certificate is issued and sent to you by the Texas Parks and Wildlife Department, but you'll get your temporary card and number immediately after passing the test.
Texas is one of the few states which does not require a "hands-on" component for hunters over 16 years old, so after taking the test you'll be issued a Texas Hunter Safety certificate which you can then use in your own home state to get your hunting license. Most states will recognize and accept Texas (out of state) hunter safety education certificates. The cost was $29 or so, while most local courses (at least in my state) are free, but if you need it in a hurry and there are no classes in your area then this is a great alternative. I found the information and course to be pretty good (watching over my son's shoulder).
I hope you found this guide helpful, and if so please bookmark it and stop by again. I would be very grateful, too, if you would share us with Facebook, Twitter or Pinterest… your support is greatly appreciated. And share your own favorite online gun stores.
Save
Save